The Writer Biography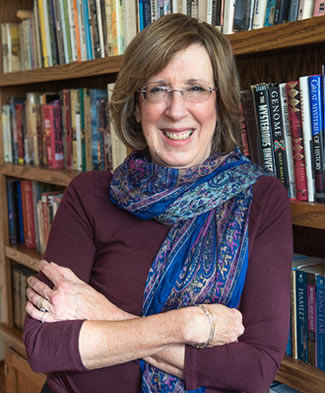 Roanne Weisman is an award-winning author specializing in science, medicine and healthcare. Since 1985, she has been providing institutional advancement communication services to medical, academic and corporate clients, including most of the teaching hospitals of Harvard Medical School.
Roanne has co-authored several consumer health books with physicians, including two jointly published by Harvard Medical School and McGraw-Hill. Her feature stories have appeared in periodicals such as Body + Soul Magazine, Alternative Medicine Magazine, Country Living Magazine, and Prevention Magazine, as well as in Pulse, the magazine of Beth Israel Deaconess Medical Center, and in the Massachusetts General Hospital Magazine.
Her most recent book is In Sickness as in Health: Helping couples cope with the complexities of illness.
Roanne's portfolio includes websites, fundraising case statements, development and public relations brochures, newsletters, magazines, direct mail appeals, feature stories, research reports, annual reports, and white papers. Two of her publications have won gold medals from the Council for the Advancement and Support of Education.
Roanne holds a Master of Social Work with Advanced Standing from Boston University and a Bachelor of Social Work, Magna cum Laude, from McGill University. She is a member of the Authors Guild. A native of Montreal, she is fluent in French.